2022 Ms. Fumei Wu Scholarship Team Announcement!Contribution of International Indigenous Global Networking
SDG指標:
SDGs17,SDGs04,SDGs11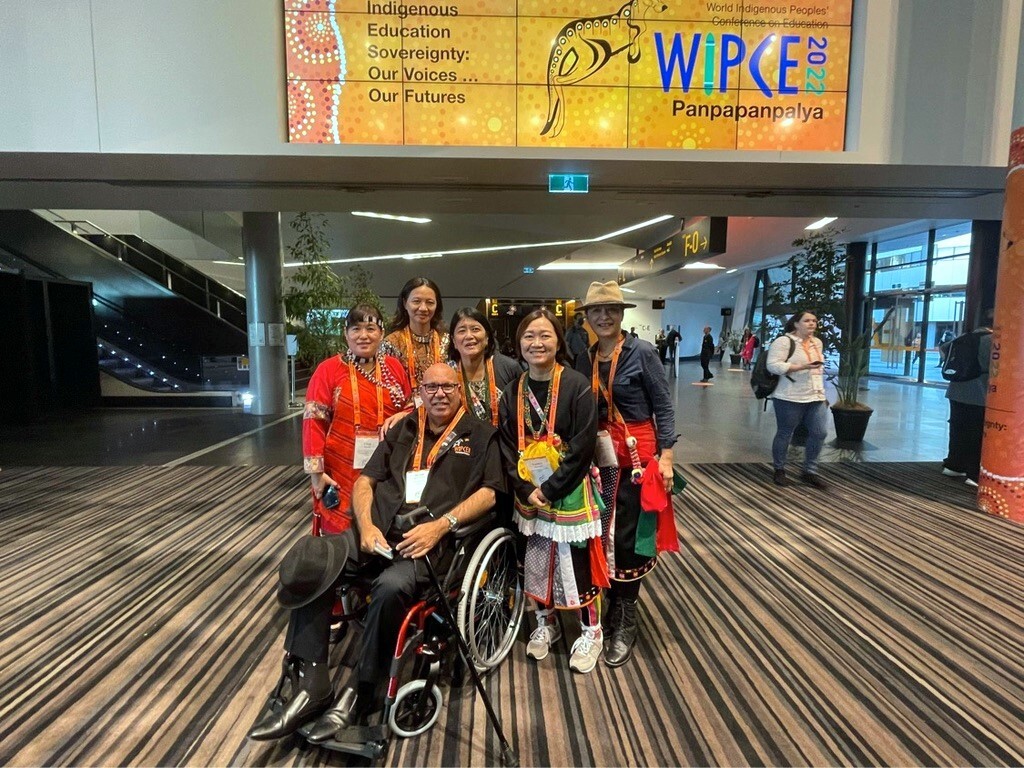 As the world started opening their borders after the global pandemic, the Center for International Indigenous Affairs(CIIA)of National Dong Hwa University(NDHU), which focuses on actively promoting international exchange, recently travelled abroad to participate in two major international conferences - the World Indigenous Nations Higher Education Consortium(WINHEC)held in Minnesota, USA, and the World Indigenous Peoples' Conference on Education(WIPCE)held in Adelaide, Australia.
WINHEC's annual general meeting(AGM)is an organisation with a world indigenous membership with a local community focus. During the AGM, the national report of participating countries and nations were made, and the educational institutions seeking accreditation presented and were approved. During community exchange activities, participants learnt about local cultural heritage, challenges, and opportunities. CIIA Director, Dr. Bavaragh Dagalomai(謝若蘭 Jolan HSIEH), participated as a national representative and co-chair of WINHEC. After the conference, she conducted a field visit to consult and communicate with scholars from relevant academic institutions to expand Taiwan's international visibility and exchange.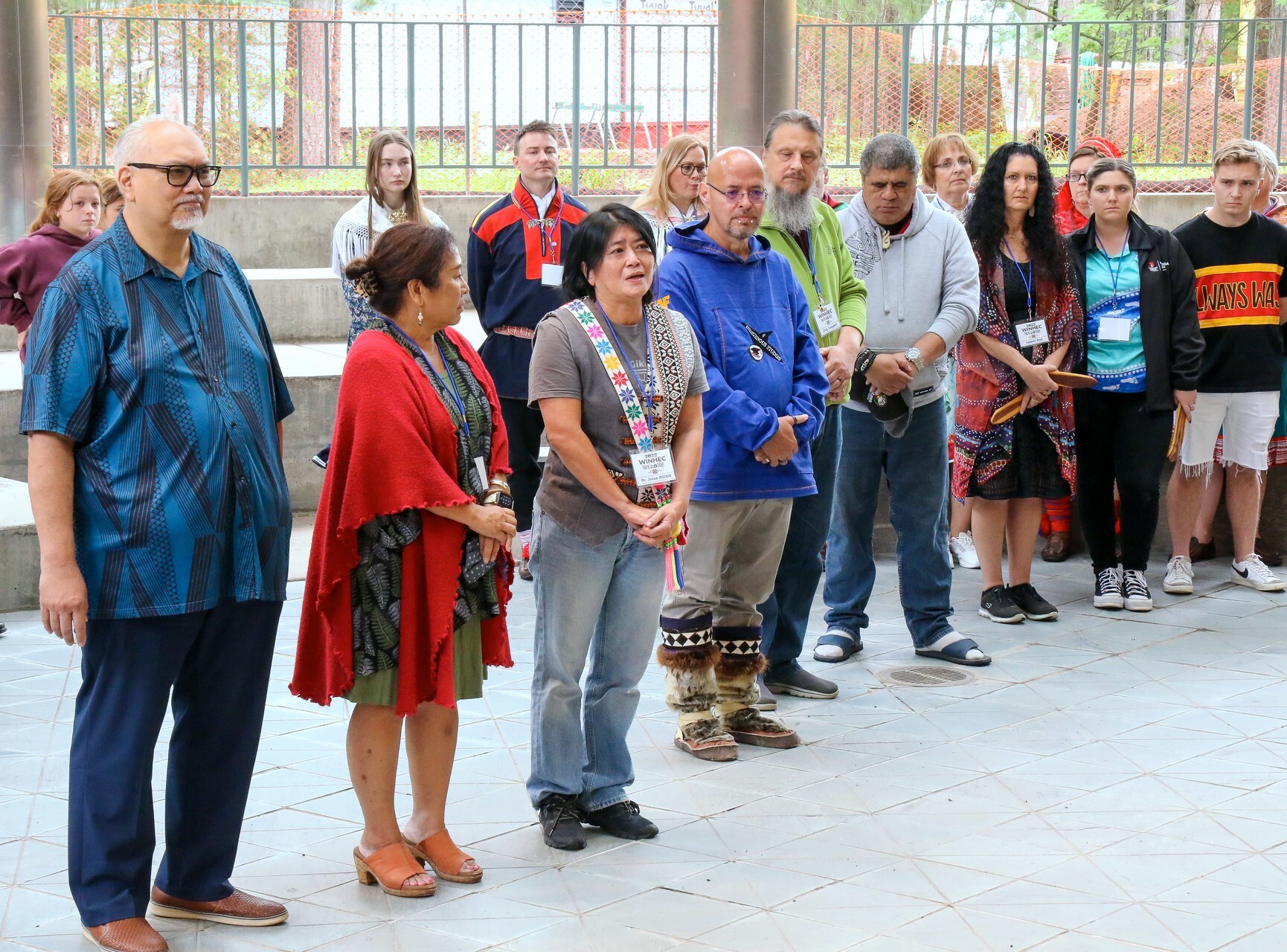 For WIPCE, the team of five female Indigenous scholars and activists lead by CIIA shared the lived experiences of Taiwan's international Indigenous Peoples' education, including cultural, ecological environmental, tribal micro-economics, gender equality, human rights, and traditional art. The CIIA team presented and chaired several sessions during the five daylong conference meeting. They encouraged international Indigenous educators and educator to encouraging students to look to Taiwan for overseas study and / or short-term study tours. Through cultural and educational affairs in the field, CIIA team's participating at WIPCE also deepened the exchange and close friendship of international Indigenous Peoples. The conference also allowed the CIIA team to present live to a global broadcast network.
It is worth mentioning that the co-contributors and organizers of WIPCE included five Indigenous women representing female soul-power across different fields. Dr. Bavaragh Dagalomai(Siraya)uses "Transformational justice and educational experience in Taiwan" as the main axis for the team. Dr. Ciwas Pawan(Seediq)continued by discussing the policy implications from her years of participation in international Indigenous academic seminars and professional services. Artist Hana Keliw(Amis), Taitung Atolan community expanded the conversation with her concern about Amis cultural issues, ecological environments, and passing the of her knowledge of weaving techniques to tribal women. Hadec Takeyu(Amis), the deputy head of the Kasuy legacy art of the Taitung Atolan community has worked with the tribal-community youth for many years through the Kasuy Art Troupe. The troupe passes on the Amis culture and elder's values through music and dance. Finally, Lanyun Vavulengan(Paiwan), a doctoral student at the College of Indigenous Studies at National Donghwa University, established Islander Art Force for the purpose of exchanging Taiwan's Indigenous culture and Asian Pacific contemporary art - creating a platform for the artistic development of local ethnic groups and female artists. Lanyun, Hana, and Hadec are 2022 Ms. Fumei Wu Scholarship team.
Dr. Bavaragh Dagalomai emphasized that through international exchange activities, the CIIA continues to promote and deepen international collaboration, and is committed to the international exchange of Indigenous people in higher education, creating more opportunities and development for Indigenous students in Taiwan. Indigenous nations' Higher Education with talent exchange networking also expand on international higher education cooperation. The CIIA would like to thank all the public and private sectors that support the team's participation in international exchanges, including the Council for Indigenous Affairs, the Ministry of Education, and the National Science and Technology Council. Also a very special thanks goes to the sponsorship of the Ms. Fumei Wu Scholarship which established by donations from well-meaning people.
---